I'm very excited to be opening a 2nd solo show at Modern Eden in North Beach!
The opening reception will be held at Modern Eden Gallery on Saturday, July 12 from 6-10pm. Featured artist, I will be in attendance at the reception.  Opening night will feature a special musical performance by cellist Freya Seeburger, Summer appetizers provided by Fumé Bistro (Napa, CA), and a DJ set by Brendan Johnson. The exhibition will be on display through August 9, 2014 and is free and open to the public.
The full press release is here!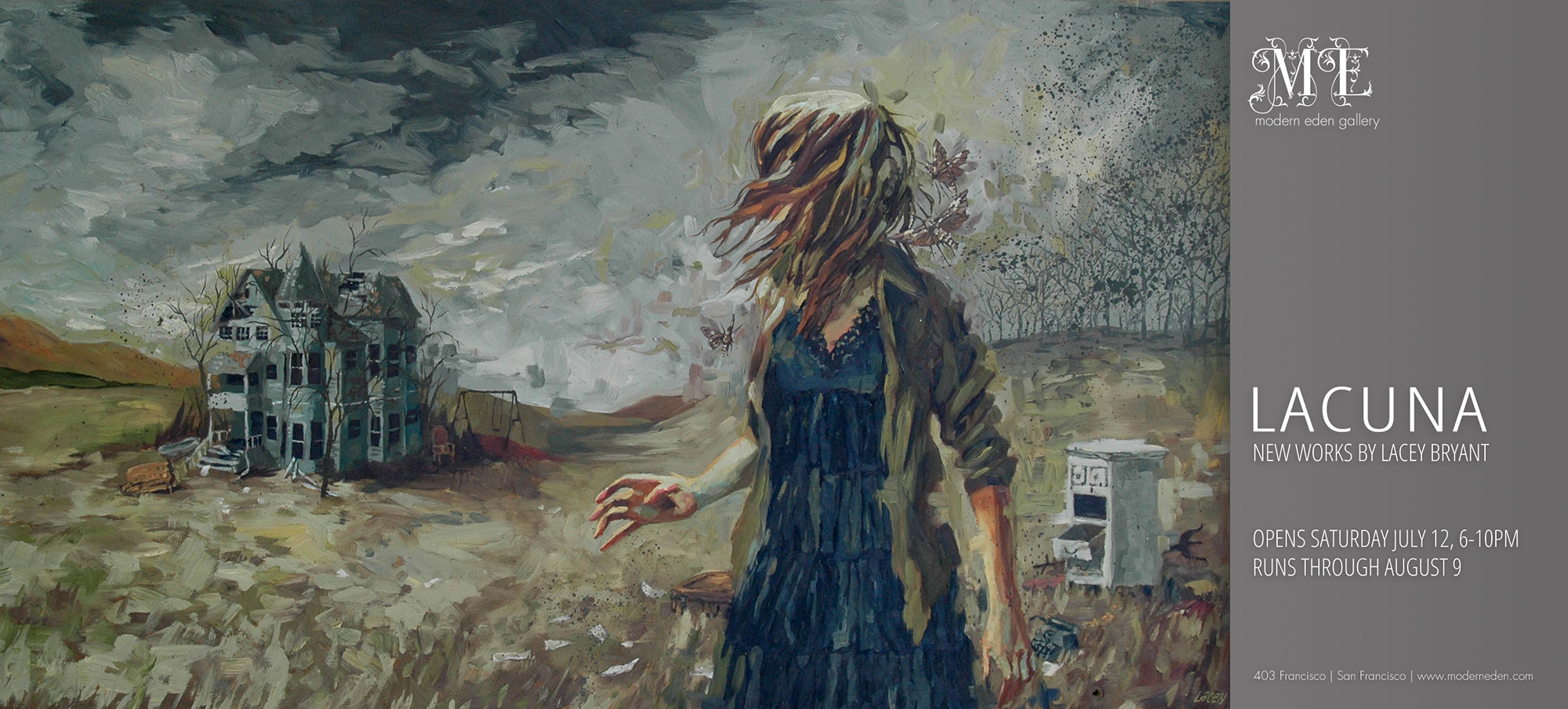 For the last 6 months, I've been busy in the studio painting a new body of work. I feel like each time I have a solo show it gives me a big chunk of time to focus on taking my work to the next place that it needs to go. It's sort of a constant evolution, with the things I learn from each group of paintings helping to grow the next. A big part of it is being able to show a whole group of pieces together to give each other context. I've also given in to my obsession with miniature again, to create a new dollhouse installation, giving myself time to get a little nuts on the details. And, because I apparently just don't know when to quit, I've been working on some new accessories as well that will be debuting at the show. I'm really grateful to Modern Eden for giving me the space to create for.
The gallery is also putting on a group show to accompany Lacuna. The subject is a perfect compliment to the show, given how many houses I've painted into it. There a a lot of artists that I admire who will be creating work for it, so there's a lot to look forward to!